Pirate's Quarters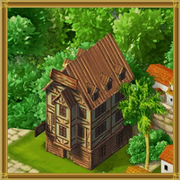 Description
You can manage the pirates you currently have at the Pirate's Quarters. You can check their information (stats and abilities) along with assigning them swabbies or dismissing them. Quarters for rowdy pirates to rest. All the player's pirate are listed here.
Effect: Increase Maximum number of Pirates allowed
Level 1
50
Level 6
75
Level 2
55
Level 7
80
Level 3
60
Level 8
85
Level 4
65
Level 9
90
Level 5
70
Level 10
95
Ad blocker interference detected!
Wikia is a free-to-use site that makes money from advertising. We have a modified experience for viewers using ad blockers

Wikia is not accessible if you've made further modifications. Remove the custom ad blocker rule(s) and the page will load as expected.